CARTWHIRLER™ CARTWHEEL MAT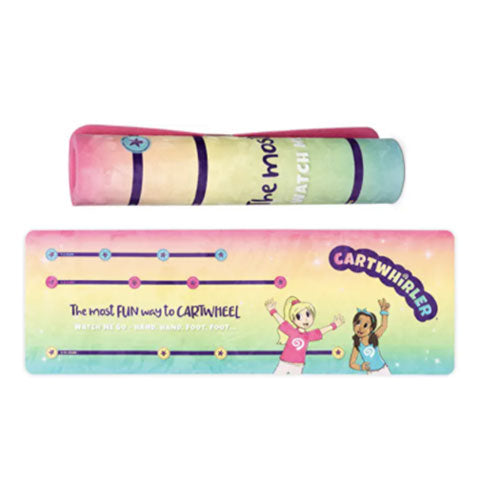 CARTWHIRLER™ Cartwheel Mat - THE MOST FUN WAY TO CARTWHEEL!
Cartwheeling has never been easier to do at home!  It's SO much more than cartwheeling, it's about building confidence, growing self-esteem, and encouraging hours of independent play!  Specifications: 72 by 24 inches 6 ft by 2 ft 4mm for good cushioning TPE mat with suede top finish TPE is a healthy...
CARTWHEELS BUILD CONFIDENCE